SERVICES - SKI FUN - LA CLUSAZ : Ski Rental, Workshop...
SKI FUN - LA CLUSAZ - SERVICES
SERVICES - SKI FUN - LA CLUSAZ : Sharpenning, waxing, resurfacing bases, enjoy our knowledge from competition preparation and our state-of-the-art machinery for the maintenance of your own material...
SERVICES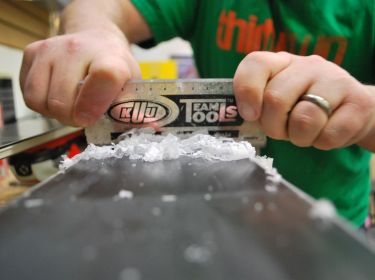 Open 7 days a week
The shop is open 7 days a week during the winter season.
Hygiene
Ski boots and helmets are dried and disinfected according to current health and safety standards.
Free deposit
When you hire skis from us, you can leave them with us overnight for free.
Parking
You can pick up and drop off your skis hassle free, thanks to our central location.
ADVANTAGES SKI FUN

Discounts up to 50%
Book online and get up to 50% discount on your ski rental.

The 7th day is free!
Don't hesitate to come and hire your equipment on Saturday morning or to have an extra day's skiing: the 7th day is FREE!

Free car park
Parking in front of the store to load your skis without effort.

Test before you buy !
Try your skis and benefit from a free test day before purchase in our shop.
For every purchase, you will also receive one free service.

Helpline
A professional is available any time on the phone to guide you and advise you.


Secure Payment
Information? Contact us...
04 50 02 49 58
222 route des Grandes Alpes
74220 LA CLUSAZ
FRANCE